This month, we introduce brand new assessment and reporting tools to deploy as part of your standard reseller package: a new Emotional Intelligence report and reports designed to explore already collected data.
What we now call Standard Reports can be used to dive deep in the data from the Big 5, Jungian and Workplace Intelligence assessments we already have in system.
If you have accumulated psychometric data from those three basic assessments, you can now look at 7 elements relevant to culture (see graph on the right), see who answered high or low, statistics on each response and even each item in the questionnaire.
You can do the same drill-down effort to look at the CykoMetrix Team Health Report's Risk Factors and the 7 Cykometrix dimension that determine the makeup excellent team members.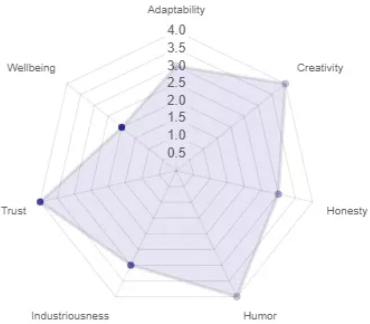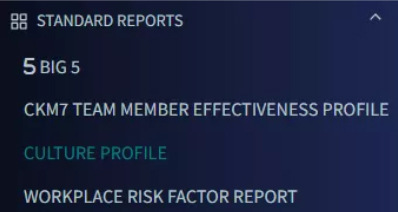 We also have a breakdown of the Big 5 report, so you can look at all of the 5 elements in details and responses by each user.
You should see an emotional intelligence breakdown appearing on the list of reports as well soon, with data taken from our brand new Emotional Intelligence assessment based on the work of Dr. Schutte (1998) with additional dimensional elements from the research team led by Dr. Gignac (2005), who used Schutte's questions to separate EI into 4 different subdomains for extra granularity in looking at each individual's emotional intelligence aptitudes.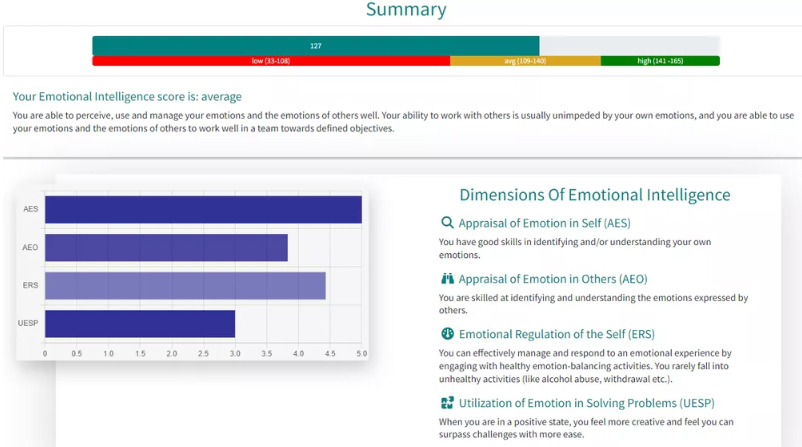 The Schutte Emotional Intelligence report provides insights into what it means to have low, medium and high values in each subdomain and therefore how these factor into the general outcome.
Look at the Reporting section of your dashboards for these additions and feel free to create assessments to test these out, and tell us what you think.
We are proud to expand on our offerings and are looking forward to more recommendations on what to add next as a feature to help you, our partners, do better with your work with your clients.